Anuga is a leading global trade fair for innovative foodstuffs
Lower Saxony's (the German word is Niedersachsen) Agriculture Minister, Barbara Otte-Kinast,
visits the Mestemacher Group, which includes the companies Mestemacher –
the lifestyle-bakery & Aerzener Brot und Kuchen GmbH
At the Mestemacher Group's Anuga booth, Lower Saxony's (the German word is Niedersachsen) Minister of Agriculture, Barbara Otte-Kinast (CDU), informed herself in person about innovative foodstuffs of the Lower Saxony subsidiary of the Mestemacher Group, Aerzener Brot und Backwaren GmbH. Prof Dr Ulrike Detmers, the managing co-owner and spokeswoman of the bread and bakery product group presented Aerzen's "Strawberry Cake" trade fair novelty.
About Mestemacher GmbH
With its product portfolio of unopened long-life wholemeal breads with the famous "black gold from Westphalia", Westphalian pumpernickel, the industrial bakery Mestemacher Group is the global leader. Mestemacher has pioneered numerous gender equality activities to promote gender equality. The group employs a total of 575 persons the highest management body, the Leadership Conference, is made up of 4 male and 3 female office holders. With this composition, Mestemacher is also a leader when it comes to personnel policy, as the share of women in the top management bodies is slowly increasing overall.
The Mestemacher Group is a family business and includes
• Mestemacher GmbH in Gütersloh, founded in 1871, and which is celebrating its 150th birthday in 2021. As already mentioned, Mestemacher supplies selfservice packaged Westphalian pumpernickel, wholemeal rye bread (organic and conventional), as well as international bread specialities such as Italian organic wheat and spelt country breads, Italian organic wraps, INDIAN Naan Tandoori style-baked bread specialities, gourmet focaccia specialities, various pita breads and wrap varieties.
• Modersohns Mühlen- und Backbetrieb GmbH in Lippstadt. The subsidiary specialises in the production of tinned bread and Westphalian pumpernickel bread.
• Aerzener Brot und Kuchen GmbH in Aerzen. Founded in 1882, the company of the Mestemacher Group produces frozen cakes, wholemeal breads (organic and conventional), as well as crisp breads (organic and conventional).
• the company outside of Germany, BENUS Spólka z o.o., with its headquarters in Poznan, Poland. Rye wholemeal breads and conventional muesli products are produced there.
Mestemacher product novelties at the Anuga trade fair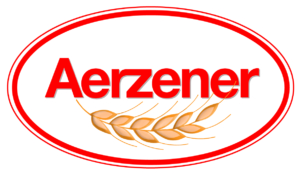 About Aerzener Brot und Kuchen GmbH
Aerzener Brot und Kuchen GmbH, which was acquired in 2002, after which it became a part of the industry bakery Mestemacher Group, manufactures the following bread varieties and baked goods. Wholemeal bread, with rye as the main ingredient. This is either grown conventionally or comes from organic cultivation. Frozen cakes for food retail trade. The frozen cake is baked on traditional cake trays and packed in shock-frozen conditions for delivery to freezers. Aerzener also supplies bulk consumers with frozen sheet cakes. The crisp bread product group in large slices and in a small, mini format is also developing very well. Aerzener Brot und Kuchen GmbH bakes the crisp breads with both organic and conventional ingredients. Investments in tangible assets in Aerzen are made in order to contribute toward satisfying the growing demand for frozen cakes and crisp breads. The newly-constructed, ultra-modern mill technology deployed
there ran smoothly in 2018. Aerzener is now doing the same as Mestemacher, which has been buying bread rye from grain traders for decades, who then store, clean, convey and grind it, for subsequent just-in-time baking.
Nearly 60 million pieces of cake were sold in 2018. The plate cake assortment consists of more than 20 different products. The product groups have titles such as "For Gourmet", "Our Classics", "Seasonal Cake Specialities" and "Vegan Fruit Cakes", which, as the name implies, is for vegans. Product development is done in an in-house R&D laboratory. The laboratory is equipped with cutting edge technology. Individual production processes can be simulated and used individually for new developments. To secure the potential for further expansion, the industrial bakery Group has purchased 14,000 square metres of adjoining commercial space. If necessary, money could be invested there. However, no concrete investment decisions exist at present.