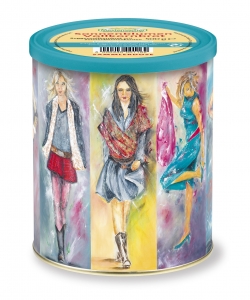 The campaign "Panem et Artes" (bread and art) involves an edition of decorative bread cans for collectors, issued with two new motifs every year since 1994. Sliced wholemeal bread, baked in a round shape with the refining ingredient of sunflower seeds, is filled into tin cans of 500 grams imprinted with modern art. The bread cans are then hot-sealed and preserved with this method. Mestemacher has the following intentions with this morally-ethically activity:
Creation of a supply platform and a presentation forum for painters.
Mestemacher supports the financial situation of the promoted artists with a license fee.
The wholemeal wholesale bakery likes to strengthen the interest in modern painting for the public.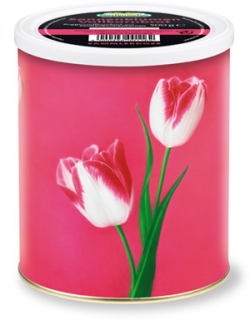 With the bread-art collector´s can, Mestemacher delivers multiple benefits for consumers. The purchaser gets a wholemeal bread rich in dietary fibre, and a decorated artistic can for further use for everyday items.
With "Panem et Artes", Mestemacher has created an international platform for the visualisation of creative masterminds.
The initiator of this campaign is Prof. Dr. Ulrike Detmers.